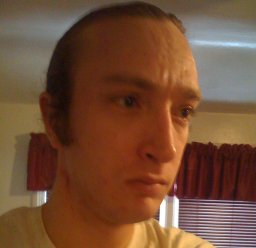 Welcome to the official website and blog of Chris Umbel, software developer and architect.
Back in '99 I began my career as a programmer for Indianer Computer Corporation (ICC), a small custom software shop in Pittsburgh, PA. We worked on projects ranging from small websites to wearable computers to large enterprise software. Our customer base included small start-ups (and there were many in those days) and Ford motor company. While we were primarily a Microsoft shop employing the typical Microsoft tools like ASP, VB, SQL Server and Access we also dabbled in Java and Oracle.
Within a year I was promoted to senior programmer at the ripe old age of 21. At that point I began to work on architectural design, advanced development and perform a little bit of project management.
In 2001 we spun of Unicentric which developed systems intended for health and human services oriented non-profits. Gradually Unicentric assumed our entire focus and absorbed ICC. My primary responsibility was building an extensible platform based on ASP.Net and SQL Server that would accommodate the case documentation needs of nearly any client without the need for writing code.
Over the years my interest in databases (and large amounts of data in general) grew and I became interested in a position as a DBA. I was hired in 2007 by DVD Empire as their loan DBA and have become responsible for the majority of the data of the company. My duties included T-SQL development, disaster recovery, optimization, database design, data warehousing, business intelligence, performance tuning, and a bit of architecture design. I also squeezed in some linux system administration and a little desktop and web application work in there as well.
Starting in June of 2010 Right Ascention, Inc. (the parent company of DVD Empire) founded an R&D department to perform rapid prototyping and develop advanced projects with me as an original developer and architect. Our projects generally involved automating the operational challenges of dealing with video encoding and hosting. We generally leaned on OSS technologies like JRuby, ANSI C, MySQL, Linux, and Puppet; but also integrated with the proprietary stacks used throughout the rest of our enterprise.
In May of 2011 I also started the open source project natural, which is a general-purpose natural language processing library for node.js in the vein of Python's NLTK.
As of April 2015 I've joined Pivotal as a Senior Solutions Architect on the Cloud Foundry Services team.
I was born and raised in Pittsburgh, PA and still reside there. I'm married, and have two kids, thirteen and nine years old. I enjoy running, electronics, metal-working, and of course, computing.